Ensure all your IT operations are running smoothly with our
top-notch tech experts

Manage all your IT needs
Work with experienced and certified IT engineers, administrators, and network engineers who can manage all your end-to-end IT services anytime, anywhere.

Stick to your budget constraints
Don't compromise quality to meet your budget. You can quickly scale your teams up and down according to your budget and business needs while receiving the best quality out there.

Get the proper support anywhere, anytime!
Whether you're operating from one or multiple locations, we have experts who have the know-how and the tools to provide top-of-the-line end-to-end IT remote service desk support.

Meet your increasing IT needs
You don't have to waste time and resources hiring the right support team whenever you need to extend your IT operations. We have a vast pool of IT experts ready to provide you with the best support to meet your increasing IT needs.

Migrate your data safely and with zero downtime
You don't have to worry about downtime if you're migrating to a new server or platform. We have certified IT engineers and data security experts to help you migrate from and to any platform without compromising the security of your data and with zero downtime.

Manage your server with minimal issues
Work with the right technical expertise to manage and maintain your cloud or server worry-free. We support 70+ global organizations, and 90% of our clients come back for more projects.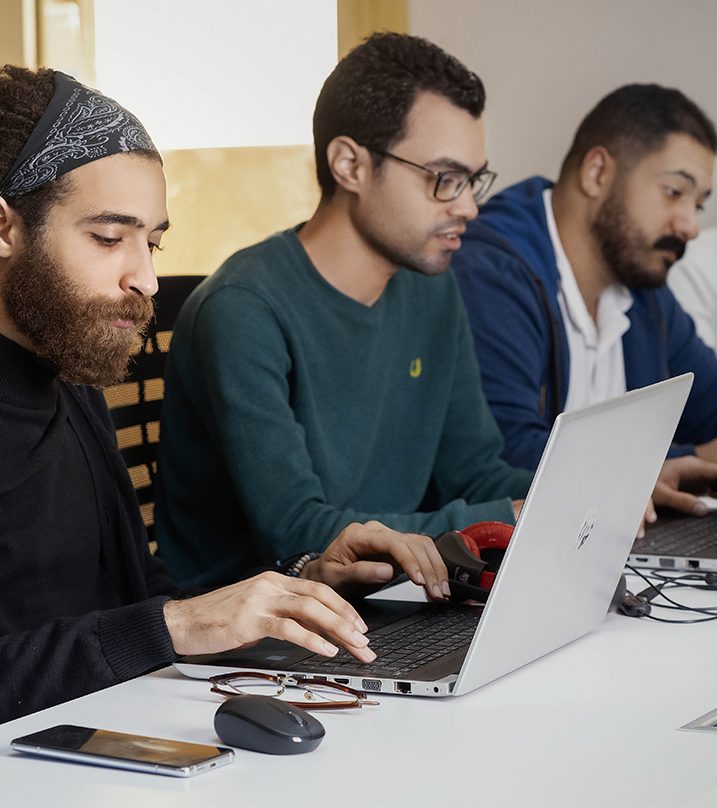 Leverage the best technical expertise and
avoid technical troubles
Leverage our technical expertise
Work with well-trained and certified IT experts who have deep expertise in defining, developing, and maintaining help desk procedures to deliver top-quality support.
Avoid downtime
Run your business without worrying about IT concerns, and work with a team that knows how to detect and prevent potential glitches and crashes to avoid any downtime.
Save money & time
Instead of wasting time and money searching for the right resources, redirect your IT budget to your core business areas and let us take care of all your IT needs.
Work with the latest technologies and tools
Work with highly experienced technical experts who know the latest technology trends and easily integrate them into your IT systems.
Enhance your business growth
Working without dealing with technical issues and being supported by a team that resolves any problems that might come up in no time will reflect on your business growth.
Get 24/7 support
Get the support you need around the clock and in six different languages (language list here).
Speak to one of our
experts now
We have a proven track record working with both B2B and B2C companies, providing dedicated delivery managers to ensure high satisfaction.
Contact Us
Ensure your IT operations run smoothly with
zero downtime
Flexible, scalable teams
Our IT experts are available whenever you need them, and you can quickly scale your teams up and down according to your business requirements.
Consultative approach to technology
We are a full-service IT and Software services company. Our experts analyze and recommend the best approaches and run your IT operations with minimal issues and cost.
IT experts with global experience
No matter where you are or what language you speak, we have multilingual IT experts who have experience working with more than 70 global clients and will support you anytime, anywhere.
A full-cycle IT Service Desk
Our IT experts ensure your IT operations are running smoothly, from planning, setting up servers, and sweeping system outages to data migration and everything in between.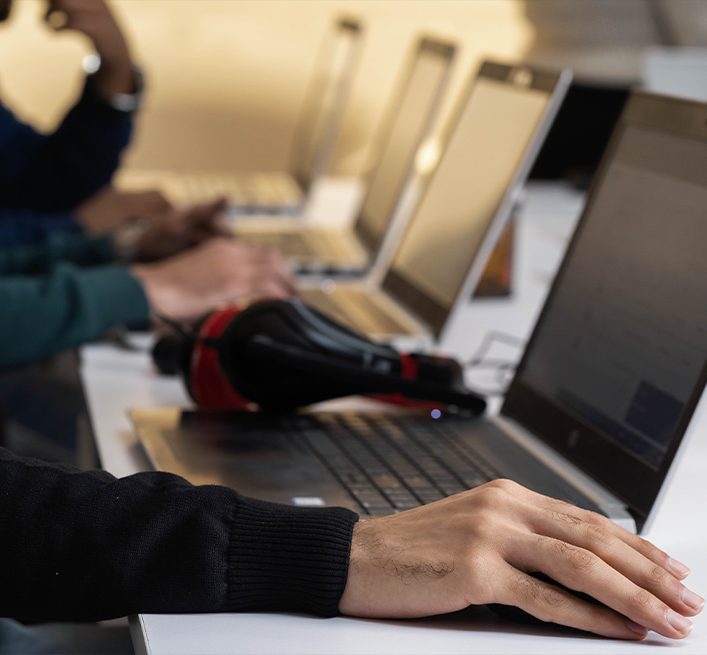 Set a meeting with one of our technical leads or project managers to assess your needs, share your challenges and discuss possible approaches.
Schedule Now
Leverage our full-cycle
IT Service Desk support

Service Desk
Daily operations and tasks for the helpdesk/service desk team:
Tickets management
Troubleshooting hardware, software, and networking issues
Inventory and asset management
Installing/decommissioning of assets and OS
User management:
On-boarding/off-boarding
Permission maintenance
Credentials management

IT Administration
MigrationWiz (BitTitan)
ProfWiz (Forens IT)
ShareGate
Mover
Office 365 migration tools
PowerShell Scripting
Office 365
G-Suite
SharePoint, One Drive, G Drive, Box, DropBox
Microsoft Active Directory (AD) migration

Cloud and Virtualization
OpenStack implementation and maintenance
Hyper-V implementation and maintenance
Amazon Web Services
Azure Services

Why choose FlairsTech?
Over 70 clients worldwide rely daily on FlairsTech's 800+ employees for superior Software Development and Customer Operations services, as well as innovative Business Solutions.
Why Choose FlairsTech?