Provide Your Customers With Top-Notch Support With Our Cost-Effective Customer Service BPO
Work With Certified Customer Support Experts
FlairsTech provides a vast pool of highly experienced and trained customer support experts to address your customers' pain points and avoid repeated calls. With Flairstech, low-quality, churn-inducing customer service outsourcing is a thing of the past.

Stick To Your Budget
We have scalable teams with flexible engagement models that offer better value for money. We also have a robust infrastructure, making your customer service outsourcing journey as cost-efficient and economical as possible.

Support Your Customers Anywhere, Anytime
Suppose your customers are scattered across various locations and time zones. In that case, FlairsTech currently offers customer support in six different (6) languages: English, Arabic, French, Polish, Italian, and German. We can also provide support in any additional language upon request.

Monitor Your Agents' Performance
One of the main drawbacks of Customer service outsourcing is the ability to accurately track incoming call traffic and assess how well your agents respond to it. However, with Flairstech, our live dashboards provide complete control over the whole customer support cycle at any given time, enabling you to constantly and properly assess call quality and be on top of quality control.

Ensure a High Level of Customer Satisfaction
Reducing voluntary churn when choosing your customer service BPO partner is an absolute necessity. At Flairstech, we ensure your customers get the customer support they deserve. Additionally, we tend to go out of our way and provide you with dynamic data reports that keep you up to date with your customer's feedback and the features/ services required to enhance their overall experience. Choosing Flairstech as your customer service bpo partner will enable you to apply some of the latest and most effective customer retention trends in the market.

Choose A Trustworthy Customer Service BPO Partner
Security comes next to nothing when choosing a customer service BPO partner that will be dealing with sensitive company data. And unfortunately, third-party data breaches resulting from customer service outsourcing centers have been rising at an alarming rate which calls for you to be careful with who you pass on your data. FlairsTech is ISO certified for information security and QA with an extensive portfolio of clients and a proven track record of supporting 100+ global organizations worldwide.

Speak to one of our experts now.
We have a proven track record working with both B2B and B2C companies, providing dedicated delivery managers to ensure high satisfaction.
Contact Us
Keep Your Customers Happy and Upscale Your Business

Grow Your Business
Increase customer satisfaction, profitability, and referral rates while reducing voluntary and involuntary churn rates by providing efficient and superior customer support services. 

Save time & money
Save time spent on recruiting, hiring, and training talents and reduce overhead costs spent on setting up and building functional infrastructures.  

Work With Customer Support Experts
Work with experienced and highly-trained customer service agents and managers who understand your users' needs, solve their issues promptly, and retain them effectively.  
Set a meeting with one of our technical leads or project managers to assess your needs, share your challenges and discuss possible approaches.
Schedule Now
Receive Comprehensive Customer Service Bpo Services To Improve Your Business Offerings

Flexible and Scalable Customer Support Teams
We quickly scale our teams up and down according to your current business needs, regardless of seasonal demand surges and budget shortages.

Live Dashboard
Monitor your customer support team's performance, service levels, number of calls received, CSAT levels, and any additional metrics you need to measure our performance.

Regular Reporting
Get daily, weekly, or monthly reporting according to your business requirements.

24/7 Support
We offer flexible 24/7 support to help you serve your customer base anywhere in the world, anytime.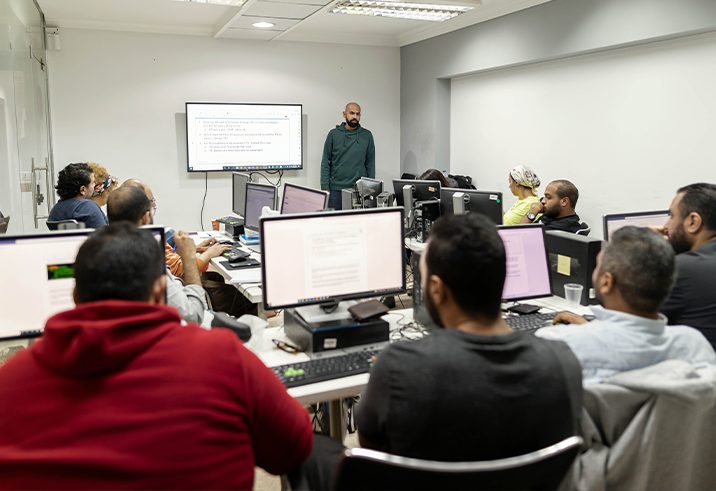 Trust in Our Teams
We constantly ensure that our customer service agents are up to date with the latest technologies.
Our training includes:
Customer-specific training (product training)
Communication and negotiation skills
Soft skills
Security protocols
Technical training

Why choose FlairsTech?
70+ worldwide rely daily on FlairsTech's 800+ employees for superior Software Development and Customer Operations services, as well as innovative Business Solutions.
Why Choose FlairsTech?