Increase revenue

and

reduce costs

with outsourced customer and backoffice services Get BPO and customer operations peace of mind
To attract new customers, or keep the ones you have and maximize their lifetime value, you need to make sure you meet or exceed their expectations with BPO Customer service. As you grow, it can become more difficult to continue to meet those needs with the same resources. Adding people, with the right technical knowledge, is also not easy, especially if you need to keep costs down – recruitment and training of one individual can quickly mount up.
Outsourcing your business process outsourcing customer service BPO, including customer operations, is an obvious answer, but identifying a partner you can trust can be challenging. FlairsTech's can help you hire dedicated developers teams & experts can help you:
Improve control over the customer lifecycle – as our experts bolster your in-house resources from marketing to accounting to after sales and revenue collection.
Provide the service your customers expect – in the language they understand, at a time that works for them.
Be sure your business is protected – that service levels are met, confidentiality is maintained, and communication and accountability are championed.
Maximize ROI – with no compromise.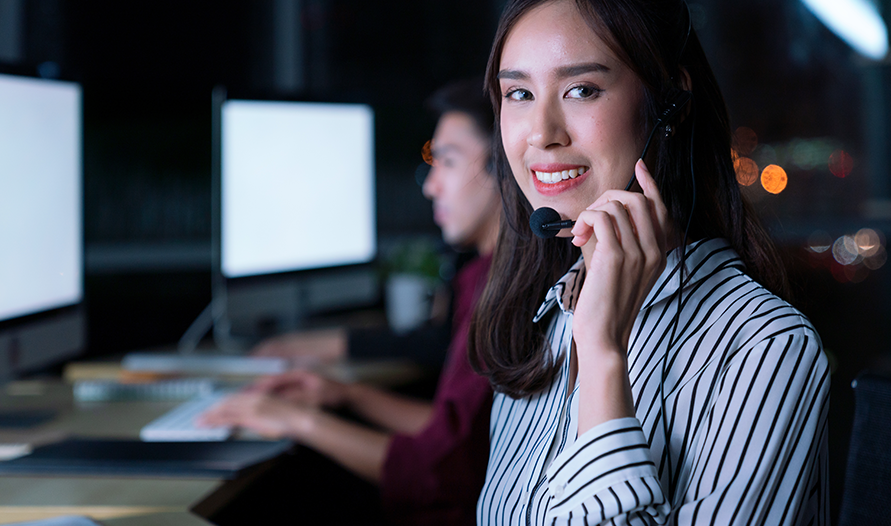 Improve long-term
profitability
Increase revenue
We have experts to assist you in attracting new business through lead generation, or in maximizing your customers' lifetime value through relationship-focused client management. Our customer support, service, and success teams are also available 24/7, via the channel and in the language of your customers' choice, to enable you to expand your business to new territories.
Reduce churn
Our processes, methodologies, quality assurance protocols, and dedicated customer service and customer success representatives ensure we provide exceptional service to your customers and keep them coming back for more.
Easily adapt to changing demand
Our teams can be easily scaled up or down to respond to seasonal demand or a rapid increase in your customer base.
Keep operational costs down
Our models are flexible and scalable to easily and quickly adjust to your needs in the most cost-effective way. We work with you to ensure we seamlessly integrate with your in-house teams to drive strong results. Our dedicated teams are led by a Delivery Manager to ensure high efficiency. We keep you in the loop with live dashboards and regular communication.
Speak to one of our experts now
We have a proven track record working with both B2B and B2C companies, providing dedicated delivery managers to ensure high satisfaction.
Learn How
Overachieve on
your KPIs

with our proven process
Make our experts as good as your own
Our multilingual specialists work as an extension of your company, helping you serve your customers in all territories – 24/7, cross-platform.
We select our people for their talent and experience, screen them rigorously to ensure their integrity, and train them fully to work according to our methodologies.
You train a select group, and then we'll transfer the knowledge through our in-house, state-of-the-art Learning and Development Center.
Follow our progress
We have developed a process to optimize and improve on all metrics constantly. You'll notice the results immediately.
We monitor and refine the KPIs you've defined, and inform you through live dashboards and reports. Staying in the loop enables you to adjust your strategy as customer and market demands change.

Request a call
Set a meeting with one of our technical leads or project managers to assess your needs, share your challenges and discuss possible approaches.
Schedule Now

Why choose FlairsTech?
Over 2500 organizations rely daily on FlairsTech's 800+ employees for superior Software Development and Customer Operations services, as well as innovative Business Solutions.
Learn Why