Deliver excellent experiences to your audience with engaging UI/UX Designs Improve customers' satisfaction and increase referral rates with superior UI/UX Designs
Complicated or unfriendly UI/UX design could negatively affect your sales and make customers lose trust in your brand. A high-quality UI could increase your website's conversion rate by 200%, while a good UX could grow it by almost 400%. To enhance user satisfaction, increase conversion and meet your sales targets, you need a partner who helps you:

Get a user-friendly platform
Build a quality app – UI/UX, cross-platform, multi-OS, high stability, zero bugs, secure with experienced and certified developers.
Know your users' requirements
Understand what your users require from your website and applications and what they respond to the most.
Evaluate usability
Detect usability issues by testing your design with actual users.

Maintain brand loyalty
Create a user-focused approach to keep your customers satisfied and generate new referrals.
Differentiate your products from competitors
Get targeted UI/UX to know what users respond to and increase visitors to grow conversion rates.
Optimize budget
Save cost spent on support by giving your users all the information and services they need.
Ensure strict security measures
FlairsTech is ISO certified for Information Security and Quality Assurance with an extensive portfolio of clients and a proven track record of supporting 70+ global corporations.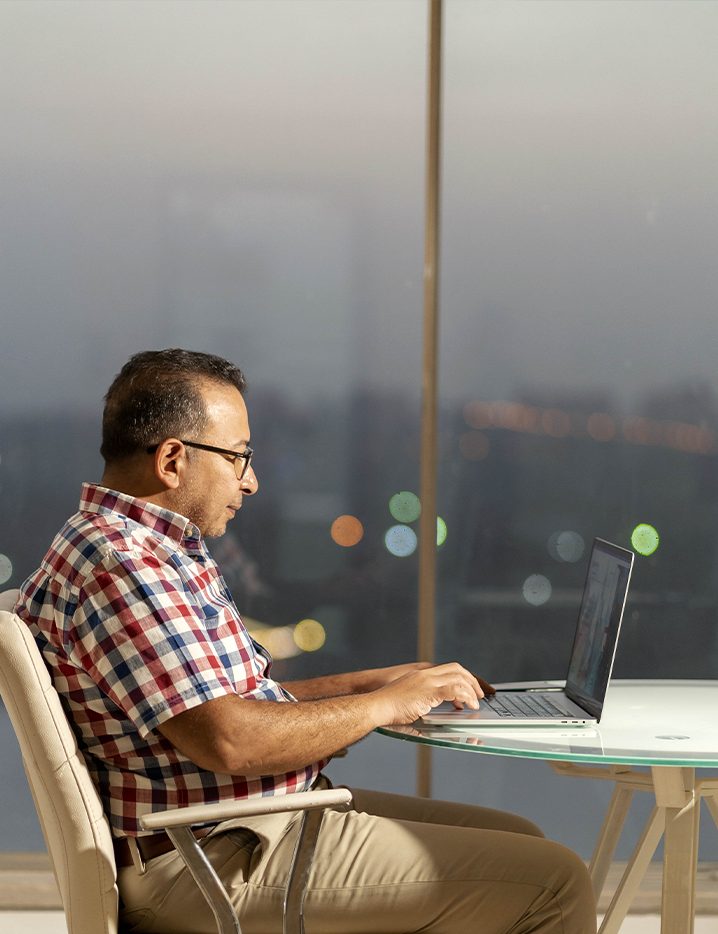 Maximize revenue

and keep ahead of the competition
Keep your customers satisfied
A robust UI/UX design keeps your customers satisfied and helps you attract new ones to enhance brand loyalty and stay ahead of the competition.
Increase revenue generation opportunities
Plan users' experience on your platform and leverage potential opportunities to convert users into buyers by knowing what users respond to best.
Optimize time and cost
Keep a user-focused approach to create a scalable UI/UX design and save money and effort wasted on usability issues.
Get more insights
Understand user behavior and get more insights about the best way to engage them.
Save troubleshooting time
Save budget spent on easily avoidable errors by creating an efficient platform that understands your buyers' interests.
Boost your brand
Your customers make decisions while looking at a screen, which means that a quality UI/UX design engages your target audience, increasing your revenue and boosting your brand.
Increase ROI
Interactive UI/UX design boosts conversion rates and brand recognition, which in turn improves your ROI.
Speak to one of our experts now.
We have a proven track record working with both B2B and B2C companies, providing dedicated delivery managers to ensure high satisfaction.
Contact Us
Work with a team of experienced and certified UI/UX experts
UI Designs

Competitive & customized design
Get customized designs that follow the latest technology trends. At FlairsTech, we build unique UI designs that keep you ahead of your competitors.

Achieve customer service and marketing objectives
FlairsTech's expert teams continuously run accurate user testing to ensure a user interface that meets your marketing and customer service objectives, including improving conversion rates, user engagement, and retention.

Initial design samples
Our team shares initial drafts and samples of the UI designs and proposes the best model for your business to meet your objectives.
UX Designs

User analysis
Get extensive web, competitive, and user analytics and preliminary user testing to help you create the ideal user journeys within your app, websites, platforms, portals, etc.

Persona creation
Create personas for your real users to understand their interests and motives to implement a suitable user-focused platform.

User Mapping
Our team helps you map users' journeys on your platform to understand their behavior and how they interact best with your software.

Wireframing and Prototyping
Convert your user mapping into various wireframes and prototypes for a strong vision of how your future platform will look without spending on front-end code development.

Testing
Get a thorough usability testing of your prototype to ensure the UX design meets your objectives and avoids usability inaccuracies.

Request a call
Set a meeting with one of our technical leads or project managers to assess your needs, share your challenges and discuss possible approaches.
Schedule Now
Build and maintain your business with our comprehensive UI/UX services
eCommerce UX Design
Give your customers an exceptional online store experience to increase brand loyalty and grow your revenue.
Website UI/UX Design
Competitive and interactive UI/UX designs convert more users and increase their session time.
Mobile UI/UX Design
Insightful mobile UI/UX designs enable you to reach your users and engage with them easily.
SaaS Models
SaaS UI/UX designs are tailored to engage your target audience, ensure smooth onboarding, and increase subscription renewal rates.
App Modernization
Analyze and revamp your existing apps to enhance usability and keep them updated with the latest technology trends.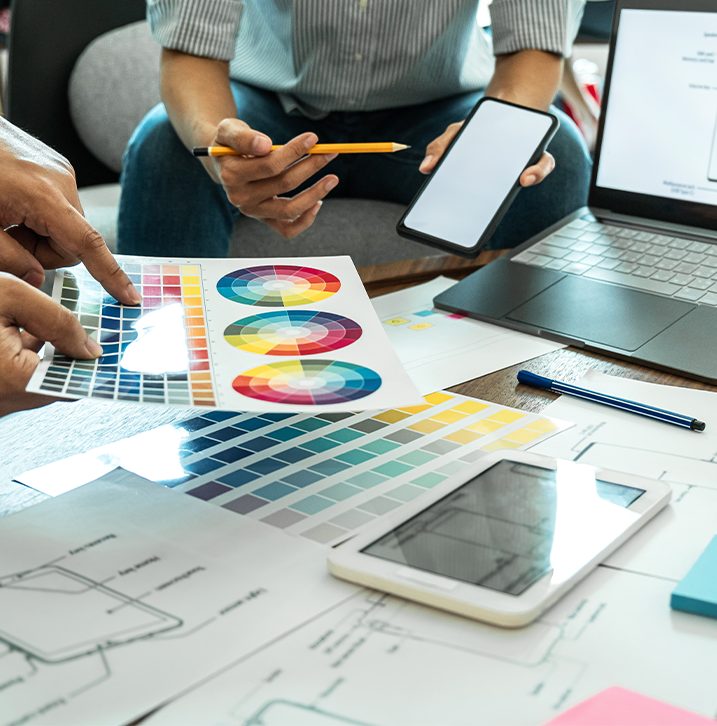 Why choose FlairsTech?
Over 70 clients worldwide rely daily on FlairsTech's 800+ employees for superior Software Development and Customer Operations services, as well as innovative Business Solutions.
Learn Why