Solve your business problem
efficiently

and

cost-effectively

Get the technology solution you need – no surprises and no compromise
Technology offers many solutions to optimize and improve communications and collaboration with employees and partners or enhance the buying experience of your customers. Like many companies, you want to ensure the multiple platforms and technologies you use are fully exploited, and that you are getting the full benefits and ROI you should be.
Whether you need to optimize a customer-facing app or site, take full advantage of Microsoft communications and collaboration technology, or migrate to the cloud, FlairsTech is your partner of choice. Rest assured, we:
Understand business as much as technology – our business analysts work with our technology experts to ensure we meet all your needs.
Meet your budget constraints – to maximize your profitability.
Keep you informed not inconvenienced – so you can concentrate on the big picture.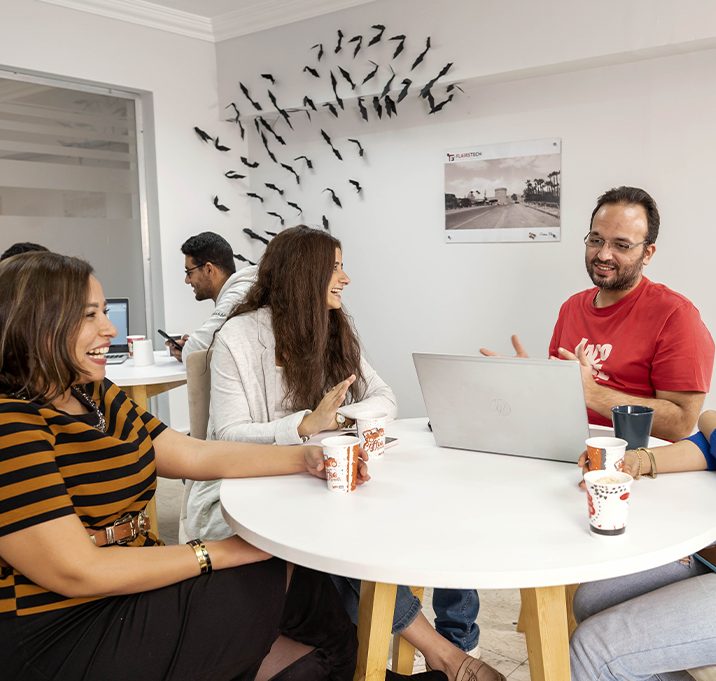 Propel your business forward with the
best solution

for you
Deliver on your brand promise
We work with you to ensure the quality of your customer's experience with your app or site reflects your brand, bolstering loyalty and maximizing customer lifetime value. 
Save time and money
We help you automate routine tasks, improve communication and collaboration within your organization.
Increase efficiency, productivity, and information security
Drawing on our in-depth knowledge of Microsoft technology and Salesforce platforms, and our analysis of your current usage, we enable you to take full advantage of their multiple features.

Speak to one of our experts now
We have a proven track record working with both B2B and B2C companies, providing dedicated delivery managers to ensure high satisfaction.
Contact Us
Trust our proven business solution
delivery process
Rely on our business analysis and technology expertise
Our experienced business analysts keep up with the latest trends and best practices, and favor user-first solutions that meet your needs.
Our technology teams have broad expertise and deep knowledge of the platforms you use, such as Microsoft and Salesforce. We are a certified Microsoft Partner with dedicated teams of certified Microsoft developers. We follow a development process that has been optimized for quality – certified ISO 9001 – and on-time delivery.
We select our employees for their talent and experience, screen them rigorously to ensure their integrity, and train them fully to work according to our methodologies. They work together seamlessly to realize your expected outcomes.
Relax and run your business
We customize our packages to your needs, so you are always aware of the cost before starting and offer pre-packaged solutions that can help respect your budget constraints.
We follow a highly optimized and constantly revised process for delivery and quality. We mobilize dedicated teams for each stage of development of your business solution, scaling them up or down according to the expertise and resources required.
A delivery manager is your single point of contact. They keep the project on track, and you informed, when you need to be.
Rest assured of quality results
Your delivered solution will have been extensively tested and quality-controlled, both automatically and manually, to ensure it is optimal.
It will be secure, thanks to the strict security measures incorporated into our ISO 27001-certified development process.

It will be highly optimized and continually revised to ensure the best user interface and experience

 (UI and UX)

,

 as well as optimized architecture and code.
Set a meeting with one of our technical leads or project managers to assess your needs, share your challenges and discuss possible approaches.
Schedule Now
We help you
achieve your goals


Why choose FlairsTech?
Over 2500 organizations rely daily on FlairsTech's 800+ employees for superior Software Development and Customer Operations services, as well as innovative Business Solutions.
Learn Why